// Juli 8th, 2012 // Kommentare deaktiviert für My Dream came true! 100m Depth for the first Time! // No Limit
Yesterday (7th July) was a amazing day.
On my training I was again working on my mouthfill so we did dives to 60m then to 70m and all mouthfilling happen on 10m.
I managed to keep konstant pressure on the equalisation on both dives.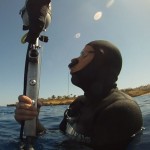 After those dives I asked…How deep is the lind? My coaches sayed well you did that before..around 90m.
Well okay for me thou. So instead of having my computer on my noseclip line I put it in my hood.I put one alarm on 20m for my mothfill charge and one on 78m to know that the end is coming soon. During my breathing I felt very relaxed and I finaly went down into the blue abyss.
I was wondering…there was no alarm on 20m so I screwed up the mothfill. I keep refilling and refilling but there was no alam. Part of the air I swallowed back into my throat which is not good. Then I didn´t hear the alarm in 78m either. What is wrong?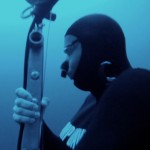 Well I finally hit the bottom of the line and it was easy. I inflated the ballon and took my way back to the surface. I looked at my computer and it sayed 4,5 m Depth. It sucked vacuum on my skin so it was not measuring. Very funny.
Then my coach Andrea told me that I reached a new Personal Best with a Depth of 100m. It always was a dream since I started freediving to reach that magical depth.
In the end I was very happy that I reached the 100m and they felt nice even with all that issues.
In the evening I was driving with my friend Sameh to my house in Dahab to have a Day off.